Sharktower's AI is designed to revolutionise project and portfolio delivery, but we're part of a huge worldwide community that's doing cool things across all sectors. We want to start celebrating our AI family more, so here's a shout-out to five AI-driven products we think everyone should know about.
(This content isn't sponsored, and none of these companies has paid us to say nice things. Although we won't be offended if they send cake.)
Otter.ai
First up is Otter.ai which labels itself 'AI for everyday conversations'. Much more than just dictation software, Otter.ai learns to recognise voices and special terminology, and creates live notes that render in real-time. Within minutes of recording, the whole conversation – including images and speaker IDs – can be stored and searched for future reference.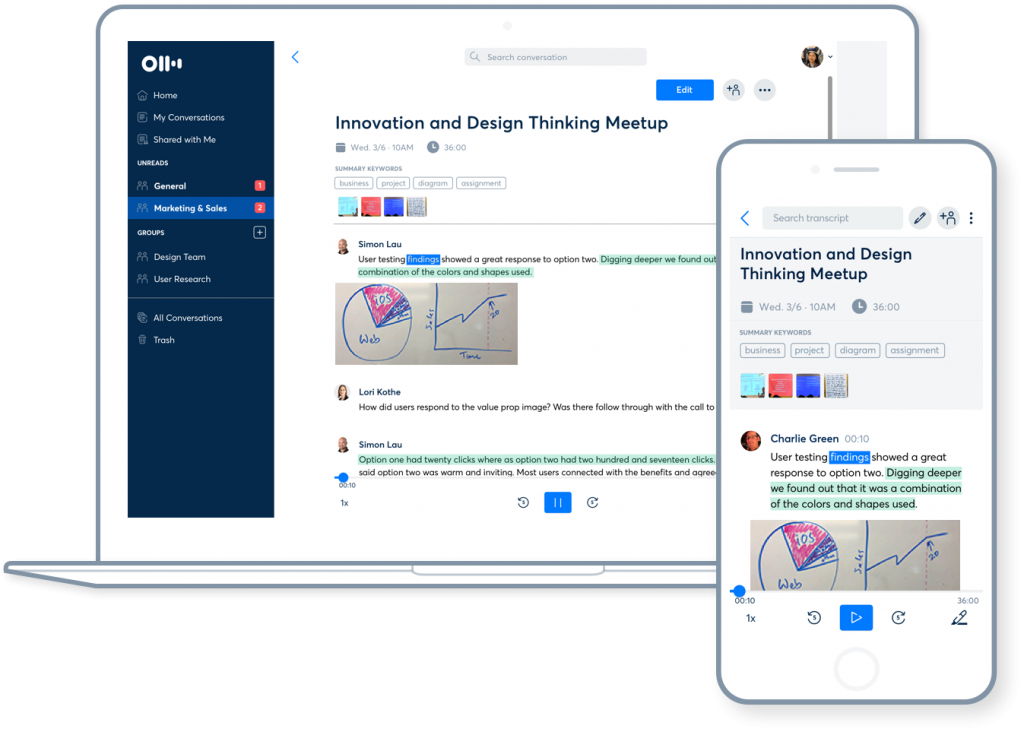 Otter.ai is much more than another dictation tool
We recently used Otter.ai for user interviews, and it saved us loads of time. There's a free version, and it's great for client and team meetings too. Definitely worth a go.
Observe.ai
Observe.ai's intelligent platform gives voice customer service agents real-time feedback on customer sentiment (a bit like Sharktower's team sentiment model). Its SpeechNLP interprets tone of voice and advises agents on the best next step to take on a call, so they can respond in the most constructive way.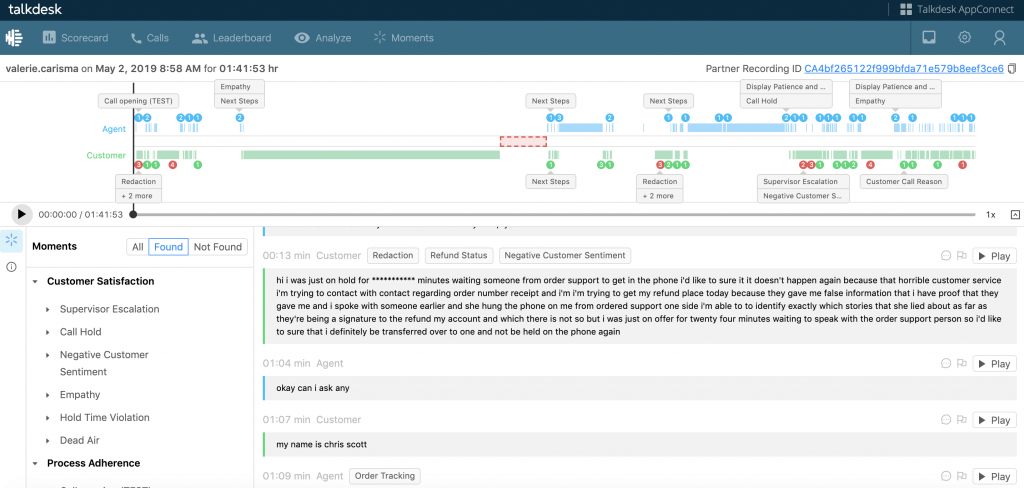 Observe.ai technology enables brand-consistent customer service
For managers, Observe.ai automates everyday quality assurance, highlighting calls that require attention and monitoring compliance. Game changer!
Olivia.ai
Olivia.ai's free financial assistant helps people spend smarter and save more. Nothing particularly new there, you might say, but it's the first money-management app we've seen to offer partner discounts, cheaper alternatives, and live promotions from nearby retailers.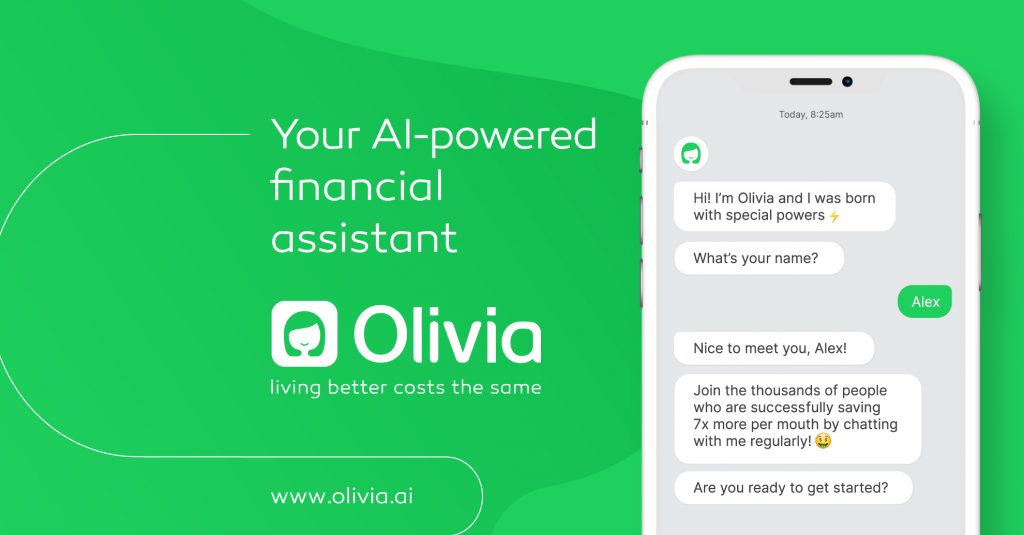 Olivia.ai offers users partner discounts and live promotions on products and services
So it's no longer just down to the user to save their money – the app actively helps them do it. That's the kind of proactive service we're all about too.
Atomwise
Not one for everyday use by most, but Atomwise Inc have invented the first deep learning AI technology for structure-based small molecule drug discovery. Called AtomNet, the technology is based on 'convolutional neural networks' – the same AI tech that recognises faces in a crowd and enables self-driving cars.

AtomNet has been deployed to help invent potential medicines for more than 50 disease targets
In drug development, chemists typically test hundreds to thousands of compounds – something computers make light work of. Atomwise's AI technology makes the process smarter and faster by finding patterns in the data that a human would never be able to see.
And the fun one..
Magic Seaweed
Being Sharktower, we couldn't overlook Magic Seaweed, which uses metocean data and wave modelling to generate real-time surf forecasts (yes, a few of us do actually surf, even here in Scotland!).
Magic Seaweed's data is used for major events such as the ASP World Tour, and has a network of live human reporters who update the site from worldwide locations – so the forecasts are refreshed four times a day. Totally rad (sorry).
Let's talk about AI
If you have a cool AI product or service we should know about, or if you'd like to know more about ours, hit the 'REQUEST A DEMO' button or drop us an email at info@sharktower.com
Team Sharktower